Select Topic
Select a topic below to reveal the details
WLI Email on Android
This article contains the steps to set up your WL Installers Email account on an Android device using an Exchange/ActiveSync connection.
From your Android home screen, select the Email/My Accounts icon found under Settings:
Click Add New Account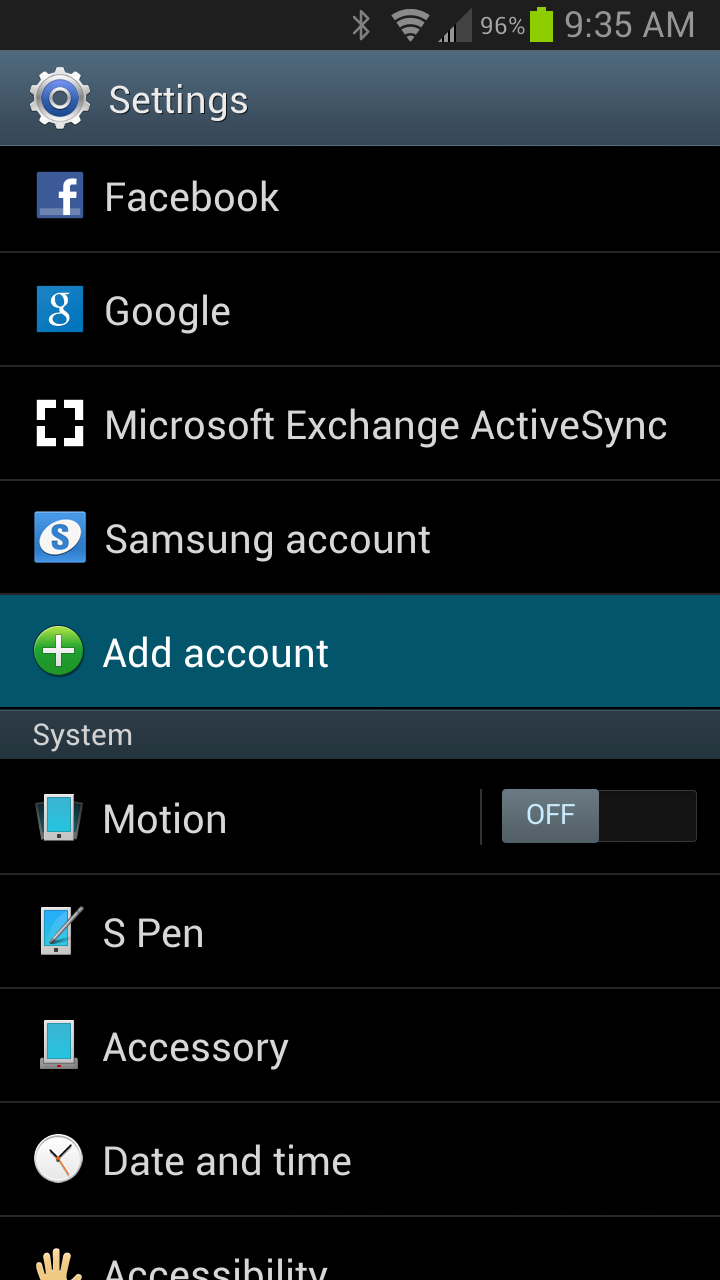 Select Microsoft Exchange ActiveSync as the account type (or Corporate Email).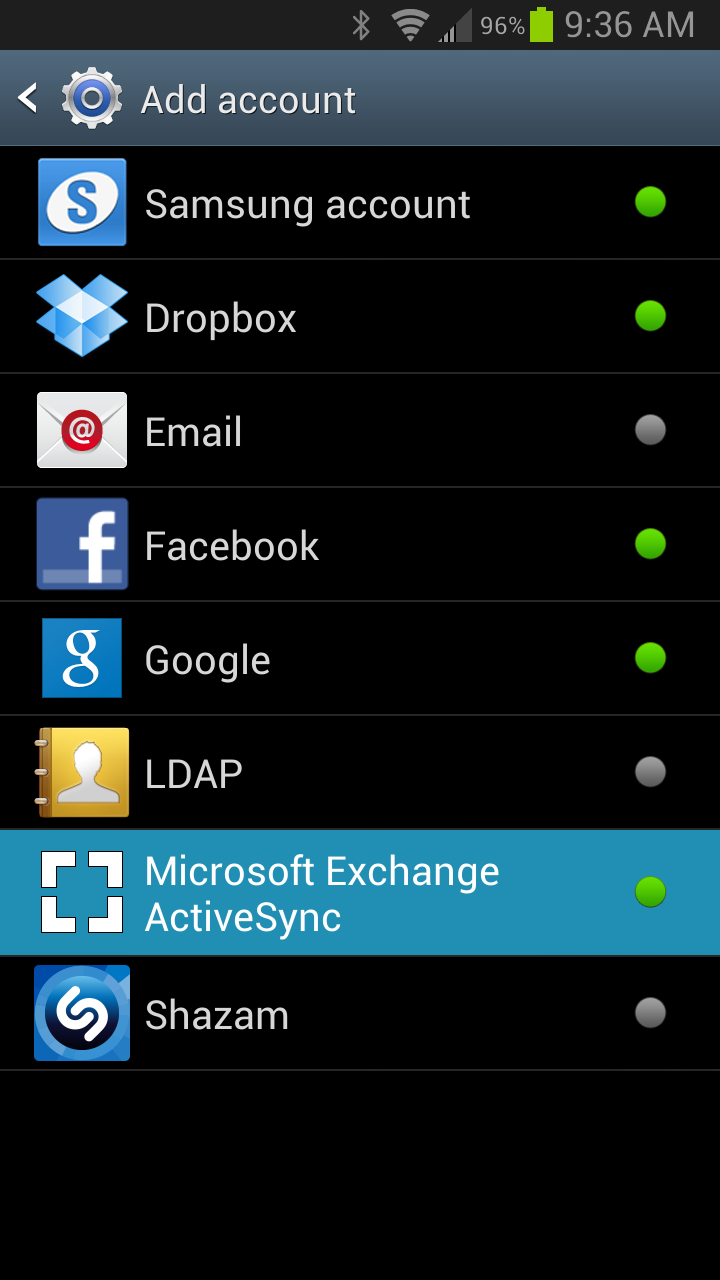 Click 'Manual Setup'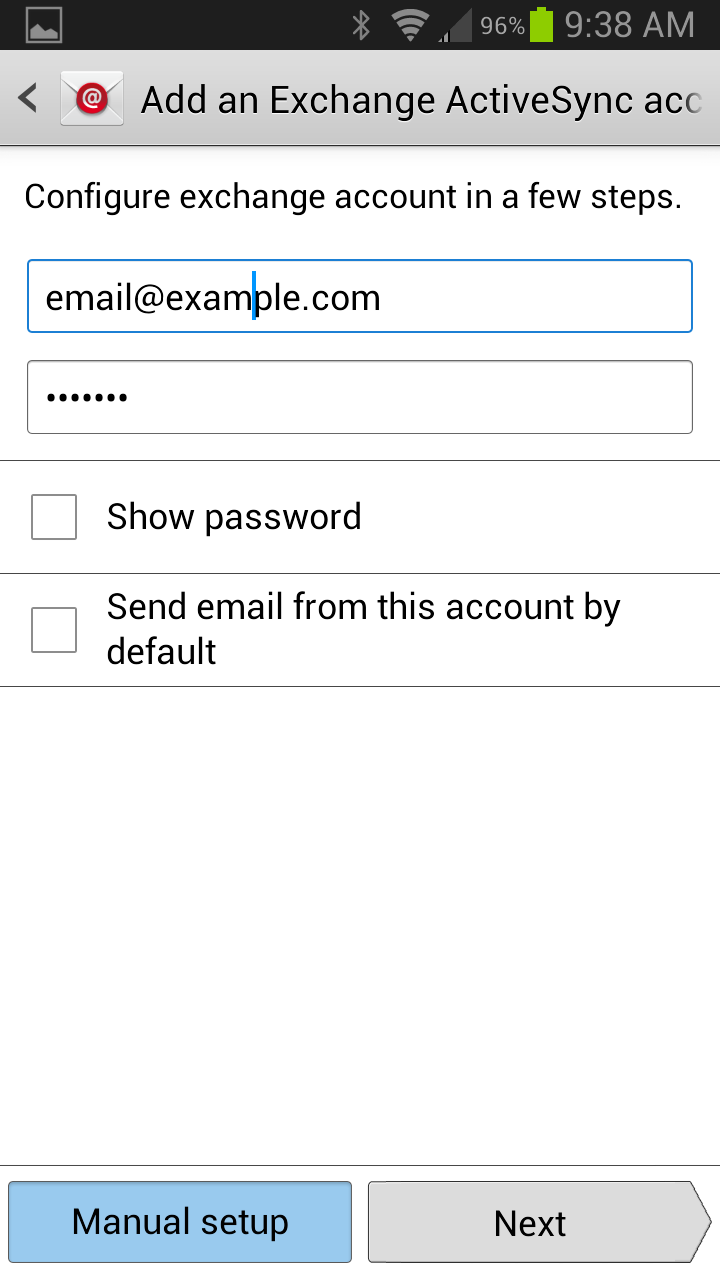 Enter your WL Installers email account settings:
Email Address: your full WL Installers email address
Server Address: wlinstallers.zmailcloud.com 
Domain: leave blank (or \username@yourdomain.com)
Username: WL Installers email address
Password: WL Installers account password
Check 'This server requires an SSL connection'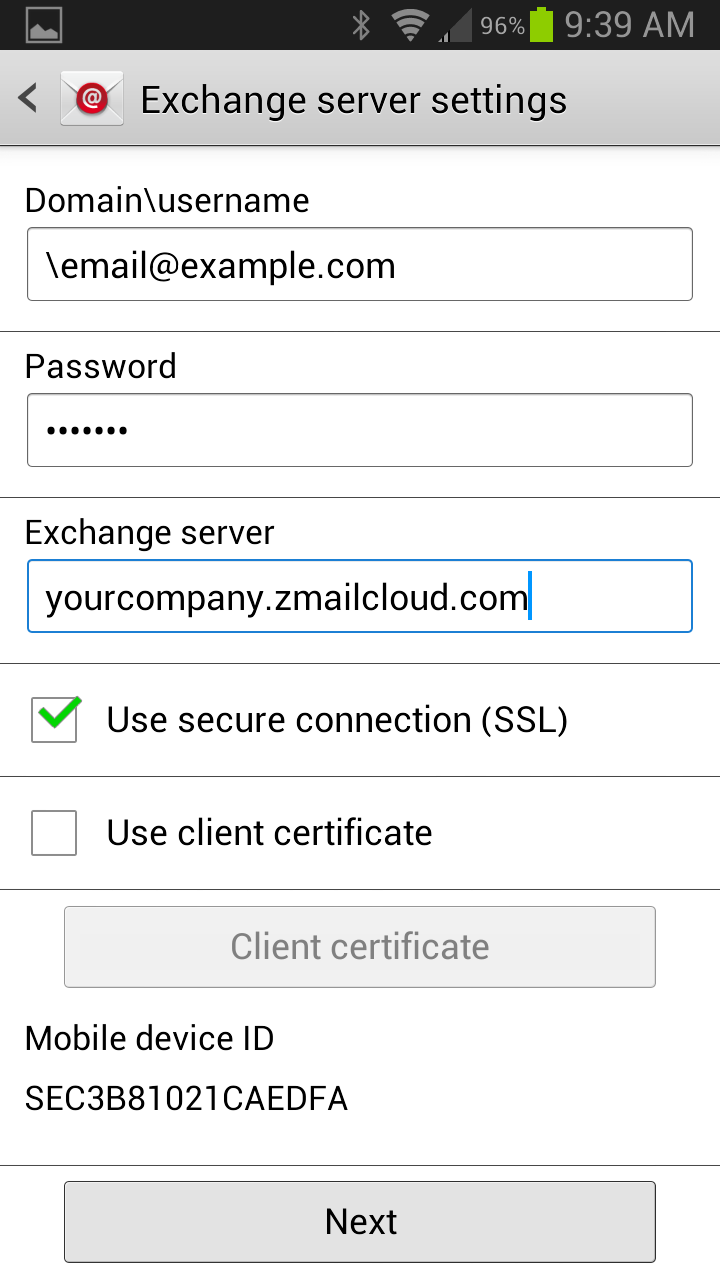 Click 'Next'.
Select the data you want to sync (Mail, Contacts, and Calendar).
Click 'Finish Setup'.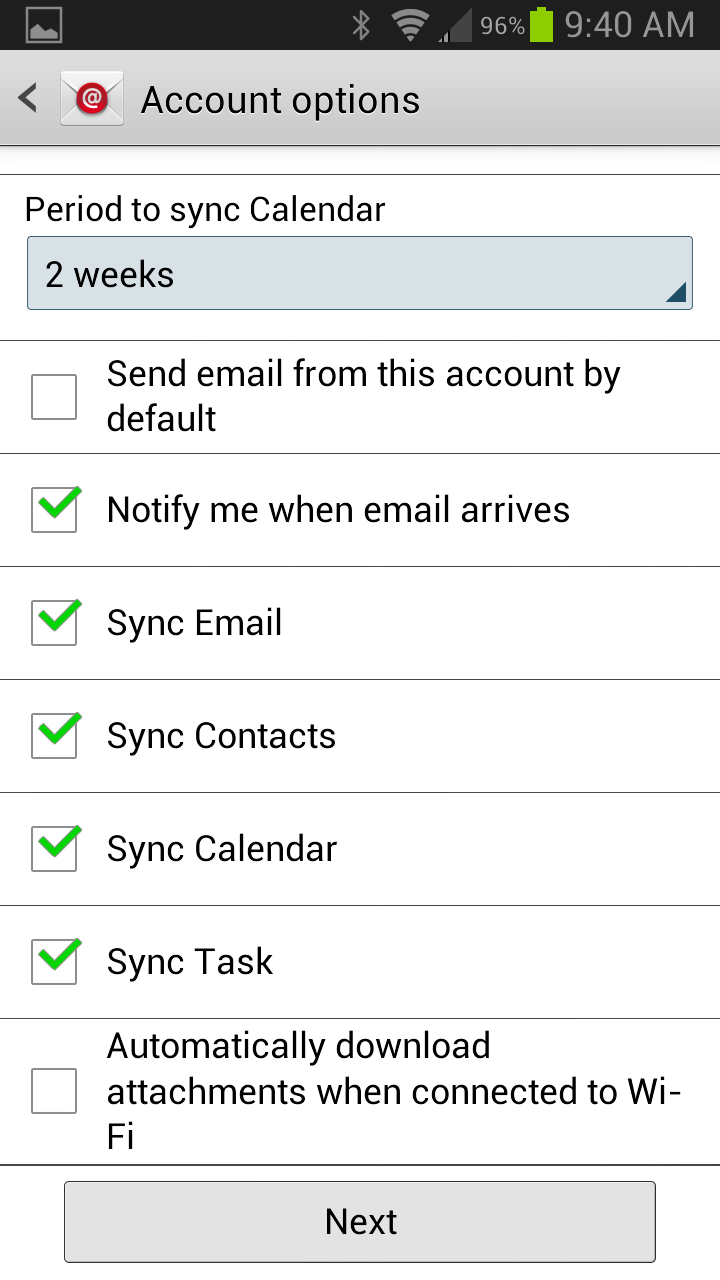 Additional info: Some Android devices require that you must 1st navigate to the web client using your phone's web broswer and accept the security certificate at https://server.zmailcloud.com/ before setting up your account.
Congratulations! You have successfully authenticated your zMailCloud account on your Android device.